800.982.3344 * 817.641.3643
Your North American Division
"One-Stop-Shop"
Evangelism Resource Center
Share Him & Global Evangelism Resources

PowerPoint CDs - Rev & Prophecy

Bibles - English, Spanish, French

Handbills, Postcards, Bible Study Cards

Printing & Mailing

4-Color Bible Study Lessons

Video & DVD Programs

Digital Image Library

Revelation Lessons

Daniel Lessons

Family Seminar Lessons

Children's Program & Materials

Felt Need Seminars

Plus Much More!
We count it a privilege to offer personal attention for your outreach needs.
Let us help! Call us toll free:
800.982.3344 * 817.641.3643
[Normal Business Hours M-TH 8:30 to 5:30 CST, Fri 8:30 to 12 CST]
PO Box 66
403 East HWY 67
Keene, TX 76059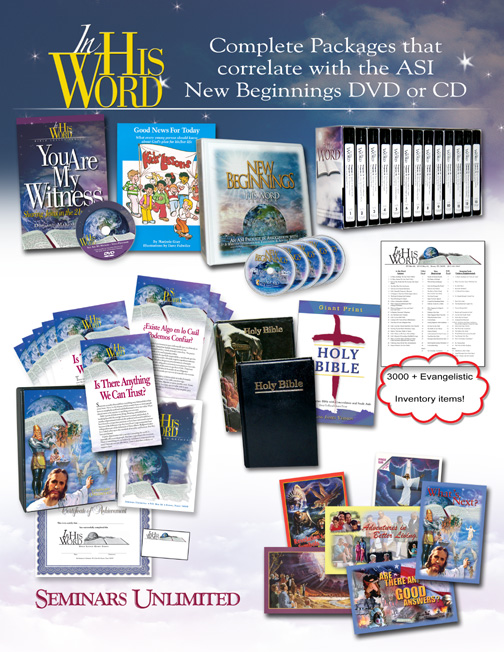 DVD Sermon Libraries





Special Pricing:
BUY any 2 SETS - Get a 3rd Set Free!!! *
Act Now!
800.982.3344 * 817.641.3643